Here are a few ways to use blogs for learning English.
Find your Favorite Blog:
The first thing for English learning from the blog is to show your interest area and find your favorite blog for reading. If you are not able to remember reading regularly then use a tool called RSS Reader. It will give you a notification whenever a new blog is posted.
Predict the Post Content:
When you get a blog, the post doesn't read the whole post. Just refer to the heading points and divide it into sections. Based on that heading just make a prediction of the post content. You can do this mentally, but the best thing is to write your ideas about that blog.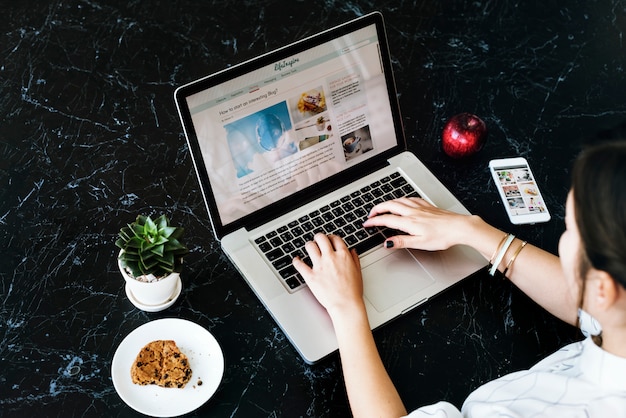 Try to Find the Meaning of Blog:
After making a prediction read a full post just for the general purpose and try to understand the meaning of the blog. Note down unknown words and try to understand them, it will help you to improve your vocabulary and make you understand the blog's meaning.
Do Fill in the Blanks:
Another activity is to do fill in a blank exercise. Just print outpost and choose a type of word (present progressive verbs, articles, prepositions, new vocabulary, etc.) and erase it. Wait for a day and try to fill in the blanks with the correct words. This is a great way to test any new vocabulary, articles or conjugating verbs you might have learned.
Read and Record:
Choose a section or a paragraph and read it aloud as well as record it on your device. You can understand where you are lacking while speaking. It will help you to improve your English speaking.